Urgency and goal
Hutchison Ports ECT Rotterdam is the biggest transshipment company in Europe, related to containers in the Port of Rotterdam. When sea containers arrive, they have to be stored or transported by large trucks. To allow truck drivers to anticipate a changing schedule, insight into the data and a means of communication between truck drivers were necessary. The goal of the project was to develop and implement a digital solution and realise a more efficient approach and higher employee satisfaction.
Our approach
Bliss*er Joop has facilitated the ECT team for designing this digital solution as a Product Owner and Agile coach. In this role, he started by setting up a multi-disciplinary Scrum Team in order to serve users better and more efficiently. Subsequently, Joop and his team worked together with stakeholders to establish a widely supported roadmap for the coming three years. Additionally, he took the initiative to implement a CI/CD approach with a DevOps mindset. Joop and his team interviewed different user groups to identify their (specific) needs and used this knowledge to decide on the best possible solutions. During the development phase, Joop supported the team by prioritizing the backlog and the realisation of Sprint goals and by continuously involving the stakeholders.
ECT management states: "Joop is relation-driven and has the skills to make decisions quickly. He manages to get everyone on the same page by creating a shared vision. Joop knows how to bring about and use the talents of each individual team member to the benefit of the project.
Key deliverables
Interviews of end users and analysis of their needs
A widely supported road map
A backlog and sprint planning
A good division of tasks
Reviews and tests of the app and the internal dashboard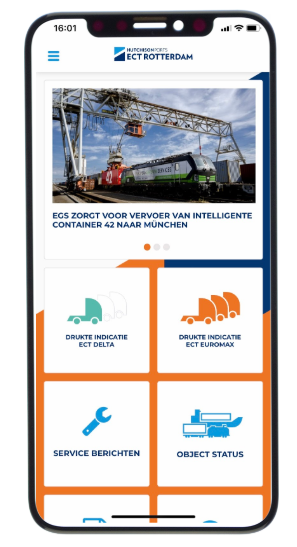 Results
Together, the team realised the release of the first digital service to production and management within 4 months. The program goal was met, as user frequency increased with 500%. The second service went into production 4 months later. This enabled the recognition of problems that could potentially (negatively) impact the turn-around-time and customer satisfaction, on both operational and strategic levels.