Change as a service
We believe that in order to remain successful, an organization must be capable of dealing with change flexibly. That's why we aim to build long-term relationships. Only then can we really focus on how to effectively translate your organization's strategy into customer impact. If you are outsourcing or want to outsource three or more FTEs of change management, 'Change as a Service' can already benefit your company.
What roles do we fulfill?
When you come to us for 'Change as a Service', you outsource multiple functions to us. We are basically a Managed Service Provider, broker and consultancy bureau in one. Specializing in óur area of expertise: change.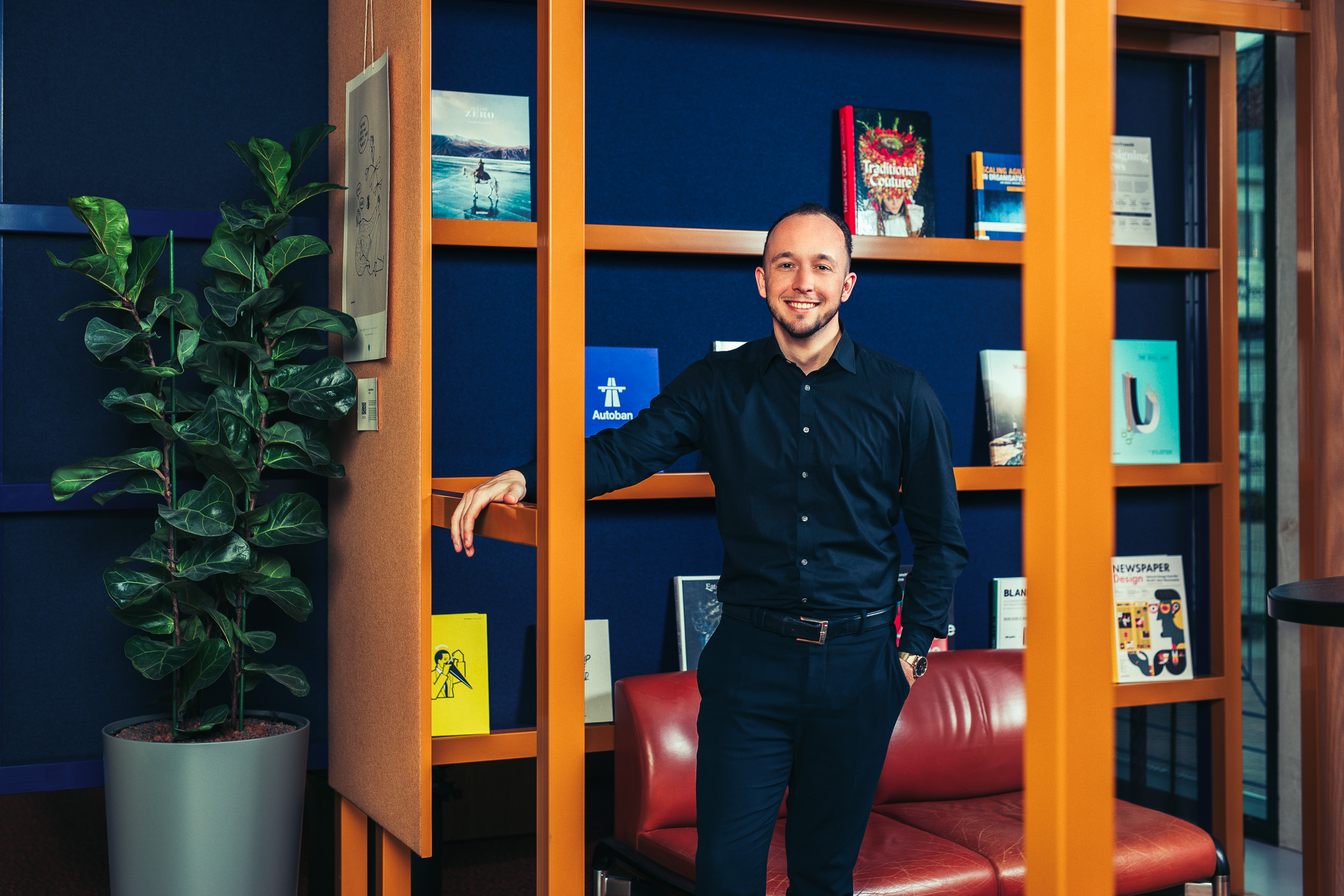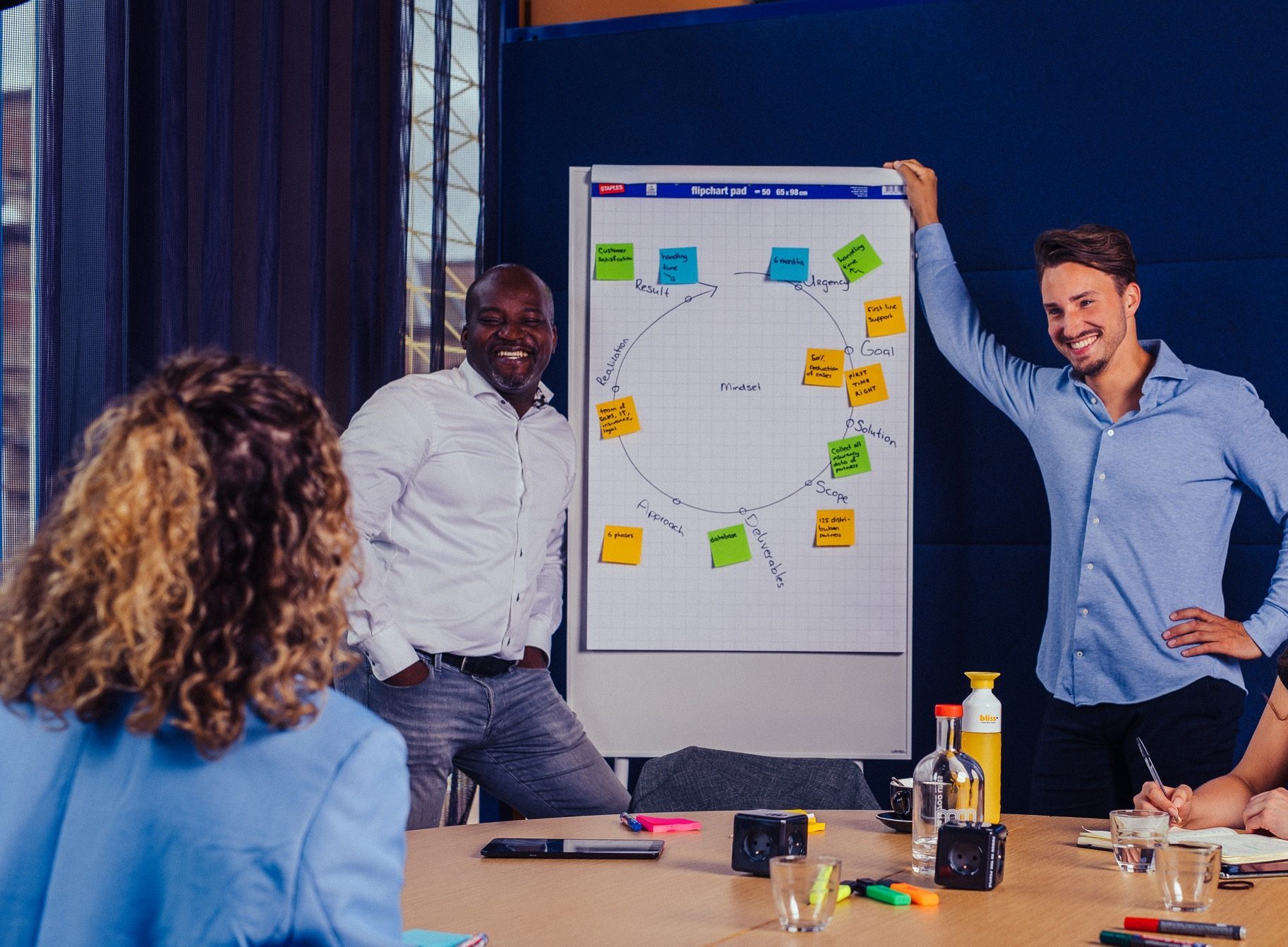 How does change as a service work?
We do not charge by the hour, as seems to be standard in our field. We believe that is not the way to achieve faster, better results. Instead, we focus on smart sourcing, value driven execution and increasing your organizational power for change. We will explain how this works in more detail, but what it comes down to is this: we supply qualified people to handle each task, and there's never a need for you to worry about compliance, continuity or affordability.
Is Bliss right for you?
If you are outsourcing or want to outsource at least 3 FTEs of change management, Change as a Service is right for you.
Do the check!
Did you answer yes to four or more questions? In that case, we can definitely add value to your business.
Smart sourcing
An organization's need for change management is never static, as the number of ongoing projects (or epics) fluctuates constantly. With Bliss, you can scale up or down quickly. We use the average amount of hours of junior, intermediate or senior support your change management requires to calculate your monthly service fee. That way, you never overpay, are always assured of professional support, and what's more, we'll handle the administration and compliance.
Value-driven execution
It is essential to adapt flexibly during change processes. That's why we check in with our change facilitators regularly to see if the objective(s), the solutions and approach are still clear and apt. And if we can shorten your lead time, we do. Weekly coaching sessions and our UR Change Framework toolkits ensure we remain in dialogue.
Increasing the power of change
We believe that in order to remain successful, an organization must be capable of dealing with change flexibly. That is why we aim to build long-term relationships. We explore ways to strengthen your organization by establishing a community of change facilitators: for example by setting up an association, providing training or developing new working methods and processes. In this way, we increase your organization's ability to take action and implement strategies quickly and effectively.
Our holistic change
framework
Our work is shaped by our UR Change Framework, our 'wheel of change'. We designed this framework out of a passion for our work and a need for a method-independent framework; though of course, our change agents are also familiar with all the prevailing methodologies. We believe that change is about people, about valuable interactions within your organization. To ensure that all projects are handled properly and well-thought-out, we complete the framework for every change request and for every organization. We are happy to tell you more.
What we are good at
We offer expertise in four different areas relating to change management.
Project & program management
We don't believe that change agents must be involved in everything. Our project managers look for the ways they can truly add value. They are also familiar with Prince, Agile and IPMA, of course.
Business improvement
We practice continuous improvement and specialize in helping you improve your business, service, processes and performance. Our business improvement managers are familiar with Lean Six Sigma, CX and tools such as Mavim and Aris.
Implementation management
A new product can't do any good if it isn't used. We implement services, products and software and increase their actual use.
Agile
Our change agents ensure that your entire organization experiences the benefits of Agile methodology. We are familiar with Spotify, SAFe, LeSS and other methods.
Let's have coffee!
Meet up (online or in person)
Any questions you'd like to ask us about change, your career or something else?
Call us:
071-2206016